Compliant tax invoices on autopilot
The most successful businesses use online solutions for accepting payments. Octobat brings automatic and compliant tax invoice generation for every type of online operation
Mirakl acquires Octobat to simplify invoice compliance for online marketplaces globally
Automated tax invoices for scaling-up internet businesses
SaaS, ecommerce stores and marketplaces must issue invoices respecting specific national and international rules. Octobat supports one-off invoicing and fully automates recurring billing workflows.
AUTOMATICALLY GENERATE INVOICES
Thanks to our direct integrations and API, plug Octobat to your payment service providers and comply automatically with international and specific country regulations - Octobat helps you keep control of your billing workflow, supporting both recurring payments as well as one-time charges.
INVOICES FOR RECURRING PAYMENTS
Octobat support both one time or recurring invoicing. Issue and deliver your invoices each time a renewal occurs - compliance made recurring.
AUTO DELIVERY
Decide when you wish to send or not to send invoices and credit notes automatically to your customers - avoid manual duties and focus on your business.
MANUAL INVOICE CREATION
Manual invoice creation in Octobat makes sure all your invoices are consistent by using the same number sequencing for a clear and organized accounting.
Compliant tax invoices straight out-of-the-box
The Octobat automated tax invoice solution enables internet businesses to comply with international regulations, including sequence numbering, currency, and specific mentions requirements.
TAX RATES RIGHT AWAY
Octobat can use its basic tax calculation engine or external tax provider and apply the right tax rate to every invoice item - display the correct tax amount in your documents and get fully compliant.
SEQUENTIAL NUMBERING
Systematically and automatically accord a unique sequential numbering to your invoices in order to ensure that revenue is well documented for tax compliance and accounting purposes.
MULTI-LANGUAGE INVOICES
Deliver your invoices and credit notes in your customers preferred language and currency - Octobat supports native languages for more than 100 countries.
MULTI-CURRENCY COMPLIANCE
Octobat supports delivering tax invoices in more than 30 currencies so you can display customer's native currency. Octobat uses FX rates provided by the European Central Bank (updated around 16:00 CET on every working day, except on target working days).
Keep your style and empower your customer billing experience
Impress your customers with your good-looking style. Complete a great payment experience with a friendly billing page.
CUSTOMISABLE DOCUMENTS
Give to your invoices and credit notes the look and feel you need - keep your graphical identity and meet compliance requirements.
BILLING INFRASTRUCTURE - IN MINUTES
Don't waste any more time dealing with customer requests for their invoices and credit notes - Add a billing history section to your website/app so they can download their past invoices and credit notes whenever they want. Help them update their billing information and remain compliant.
Multiformat exports
Pick-up your invoices in one click or using our RESTful API - choose the format between CSV and PDF files for a proper treatment.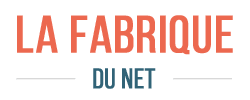 La Fabrique du Net "From a SMB point of view, Octobat enables the possibility to save hours of billing and accounting management every month. We strongly advise you to try out this automation software."